A Stun Gun is an electrical self-defense device that uses high voltage to stop an attacker. Touching a person with the prongs on the Stun Gun quickly immobilizes the attacker. However, because the amperage is very low, no serious or permanent injury is inflicted.
The electrical shock that emits from the stunning device will not pass from the person being stunned to the person doing the stunning. The effect is localized only in the affected area and does not pass through the body.
Specification :
* Shock: 250 KV- 450KV
* Weight: 300 Gms Approx.
* Power Source: Built-in Rechargeable Battery (Charging adapter included).
* Two-in-One Function: Powerful Stun Gun and Flashlight/ Ultra Illumination Flashlight.
* High Impact.
* Plastic Structure/ Metal Shell.
* Holster Included: Includes a heavy duty holster with belt loop for carrying.
* Safety Switch to avoid coincident operation.
* Stun guns are high effective self defense products. People use stun guns for
protection against an aggressive attacker, to help prevent domestic violence,
to give confidence when walking alone at night, and to help keep you safe on the
streets.
**Note: Model and colour of the product shipped can be slightly different from the pictures above.**
Stun gun is a cognitive self defense stun gun designed to resemble a normal flashlight, it emits a staggering electric shock capable to incapacitate an assailant. In a recent 2012 study conducted by the FCC, more than 40% of robberies involve smart phones and cell phones. In some areas, that rate is higher than 50%. The next time an attacker demands your smart phone, give them a surprise that will truly daze them- give them the stun gun.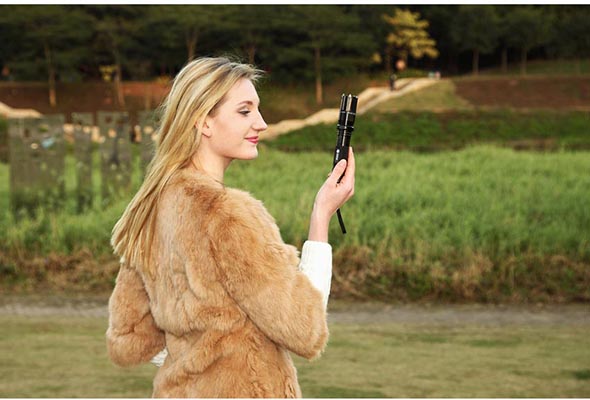 Stun guns have evolved over the past decade to become more effective, safer to use, and more discreet. It is now the case that a stun gun is capable of generating 200,000 volts and up, which is enough to floor a man and leave him disabled for approximately 20 to 30 minutes. The gun works through being pressed against the attackers body, before releasing an electronic charge that is high in voltage, and low in amps, meaning that it is effective at disabling the attacker while reducing the chance of causing damage. When an assailant comes in contact with the charge, they will go through a few seconds of excruciating pain, their muscles will spasm, their blood sugar level will become depleted, and the victim should have sufficient time to escape and contact emergency services.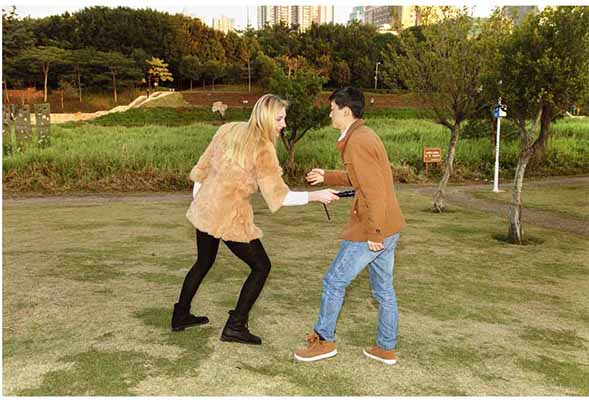 In order to understand the advantage it is firstly necessary to gain an appreciation of how the device works - and the misconceptions that surround it. Stun guns will not cause long term damage to the attacker, even if they have a heart condition, because the high voltage is multiplied by a low current rendering the charge less deadly. Unlike an electrical chair, which has the purpose of killing a person, a stun gun is a product that is developed as a means of disabling, rather than causing damage to, the attacker. When compared to other personal safety equipment and apparatus, it is often considered to be one of the most attacker-friendly options, despite the abrupt and certain nature by which it will disable a person. Another common misconception surrounds whether or not the victim can get a shock through touching the attacker. The answer to this is no, with the reason being that the attackers body will absorb the charge.
An advantage of stun guns is that they now come in many shapes in forms, making them easier to use quickly and effectively. Many new shapes are more discreet and also more practical to carry. Various types of stun guns include the stun gun flashlight, the stun baton, the stun pen, the expandable baton and other latest variations such as the rechargeable stun guns like the zoook moto69 . A stun gun can be particularly effective when a victim has already been grasped by the attacker and the stun gun is available for use. Stun guns also require less accuracy than other devices and are often enough of a threat to deter an attacker from actually attacking in many cases.
There are many advantages of using a stun gun as your personal security instrument of choice.
One should always have a safety weapon in car or home to be ready for any unprecedented event.